J. William Boley, PhD.
Assistant Professor of Mechanical Engineering at Boston University
CV
Contact:
110 Cummington Mall, Room 108
Email: jwboley@bu.edu
Office: 617-358-1134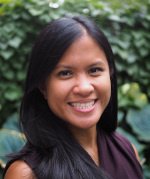 Stephanie Flores Zopf
PhD Candidate, 2nd year, MechE
My background spans research in materials science, textiles, printing and flexible energy storage. I am interested in developing advanced manufacturing techniques to fabricate smart textiles for apparel and wearable technologies.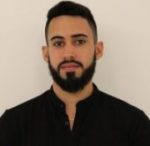 Ramón E. Sánchez Cruz
PhD Candidate, 4nd year, MechE
I earned my undergraduate degree in mechanical engineering at the University of Puerto Rico at Mayaguez. As a PhD student in the AAL, I am working on developing haptic feedback systems for assistive technologies. My research interest spans from haptic devices embedded in assistive technologies to fully wearable and self-contain haptic devices that could be placed on different parts of the body.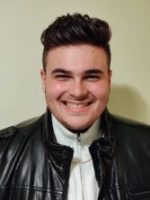 Jean Paul Soto Aquino
PhD Student, 2nd year, MechE
I earned my bachelor's degree in Mechanical Engineering at the Inter American University of Puerto Rico. As an undergraduate, I had the opportunity to participate in research at Boston University and at my alma matter across the Nanotechnology, Solid Mechanics and Thermal Sciences fields.  Now, my interests lay in programming, synthesizing and characterizing inks for multi-material 4D printing applications.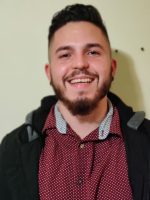 Javier M Morales Ferrer
PhD Candidate, 2nd year, MechE
NDSEG Graduate Research Fellow
I acquired my bachelor's degree in mechanical engineering with minor concentration in chemistry at the Inter American University of Puerto Rico. During my bachelor my research interest where in thermal science and solid mechanics. I had the opportunity of participating in project related to both fields at my home campus and in different summer internships at Boston University and Harvard University. As a graduate student, my research is focused on 4D printing shape-shifting structures and its broad applications.
Rongxuan(Faust) Xie - 2020